Fire Damage Repair Services in St. Paul, MN
Fire is traumatic experience that will leave you feeling lost. Firemen come and put out the flames but you are left to pick up the pieces. Now you have fire damage, water damage from the fire hoses, and smoke particles throughout your house. Best Option Restoration of St. Paul is here to make sure any trace of damage is removed, your home is deodorized, and restored back to its original condition.
Fire Damage Repair
A fire in your home or business can be frightening. Understanding how pervasive the extent of the damage is can be difficult and should be assessed by professionals, both for the health and safety of the occupants of the property. Best Option Restoration of St. Paul are fire damage repair specialists. We handle every part of the restoration process, starting from the moment the fire trucks are gone up to your property being restored to its pre-damage condition.
Having a local team of fire damage experts, available 24/7 at your fingertips can be invaluable when you are in need of emergency, or even small repairs. After the fire fighters have successfully extinguished the blaze, Best Option Restoration of St. Paul should be the first call you make. When you call, we are on our way quickly to assess the damage. We can answer your questions and even help you begin the claim process with your insurance company.
We have an emergency response team ready to respond any time of the day or night. Best Option Restoration of St. Paul is available 24/7 every day of the year, because emergencies can happen anytime. When you call us, you'll speak directly with an owner or manager never a call center or answering service. We'll inspect the damage and board up any places that need it right away.
Damage from fires goes beyond the areas that were burned. Smoke and odors can permeate places you would never think of. The heat from the fire may cause items to melt, damage appliances and other contents, shatter glass and create noxious fumes. The water used to extinguish the fire also causes damage such as mold, especially if it is not cleaned up and is left to pool. If a fire extinguisher was used, the residue left behind should be cleaned up by professionals as soon as possible.
Cleaning up after a fire can become overwhelming quickly. You probably feel a bit stressed out and aren't sure where to start. If you start by calling Best Option Restoration of St. Paul, you can rest assured that we know exactly what to do and we'll be here every step of the way with you. We begin by assessing the damage and provide a full explanation of our findings, as well as what it will take to restore your property to its pre-damage state.
We explain each step of the process and remain in constant communication with you to help you understand what is happening and what you should expect. We gladly answer your questions and work with your insurance company on your claim.
Best Option Restoration of St. Paul technicians have the right equipment, cleaning agents and training to restore property damaged by fire and smoke to a safe, livable environment free of odors and all visible signs of fire damage.
We have an emergency response team ready to be dispatched 24/7 for emergency fire damage repairs, including board up services, water damage repair and mold remediation. We are a locally owned business, insured and certified in fire remediation. We handle every part of the restoration process, starting from the moment the fire trucks are gone up to your property being restored to its pre-damage condition.
We will treat you and your property with respect and compassion throughout the restoration process. We perform a full inspection of the damaged areas, walk you through each step of the restoration process, assist with your insurance claim and remain in constant communication with you. We will answer your questions and make sure you're informed and have a clear understanding of what is happening.
Whether the fire damage occurred in your home, your business or other property, no matter how large or small, you can count on Best Option Restoration of St. Paul to be here when you need us. Contact us today for a free estimate at 612-477-0804
Trained Technicians
Cleaning smoke damage and other hazards caused from a fire require professional equipment and techniques, as it is a huge undertaking not to mention a very dangerous job. Our technicians are trained and ready to rid your home of dangers that may cause further damage to your home or even worse, your health.
Effects of Fire Damage
Structural damage from thermal temperatures
Smoke seeps into every crack and crevice
Fire soot poses respiratory hazards
Fire, smoke, and soot can cause corrosive etching within 72 hours
Pressure damage from heaving and expanding during a fire can blow out windows, doors, lift roofs, etc.
Mold can set in from all the water during the extinguishing process
Our fire and smoke restoration services include:
Full damage assessment including the damage caused by the fire and the water and/or chemicals used to extinguish it
Board up services for windows and doors
Removal of damaged things, including appliances and other contents, building materials and debris
Cleaning, sanitizing and deodorizing
The full extent of fire damage includes:
Fire Damage
Damage to furniture, appliances and personal belongings
Carpet
Drywall
Structural
Landscape
Outbuildings
Smoke Damage
Soot in crevices, cracks, on walls, ceilings, woodwork and furniture
Smoke and smoke odors permeate everything
Hazardous to your health
Water Damage
High pressure water may damage windows, contents of the structure, or structural damage
Can cause mold growth if not properly dried out
Chemical Residue
Chemicals left behind by fire extinguishers are harmful to humans, pets and the environment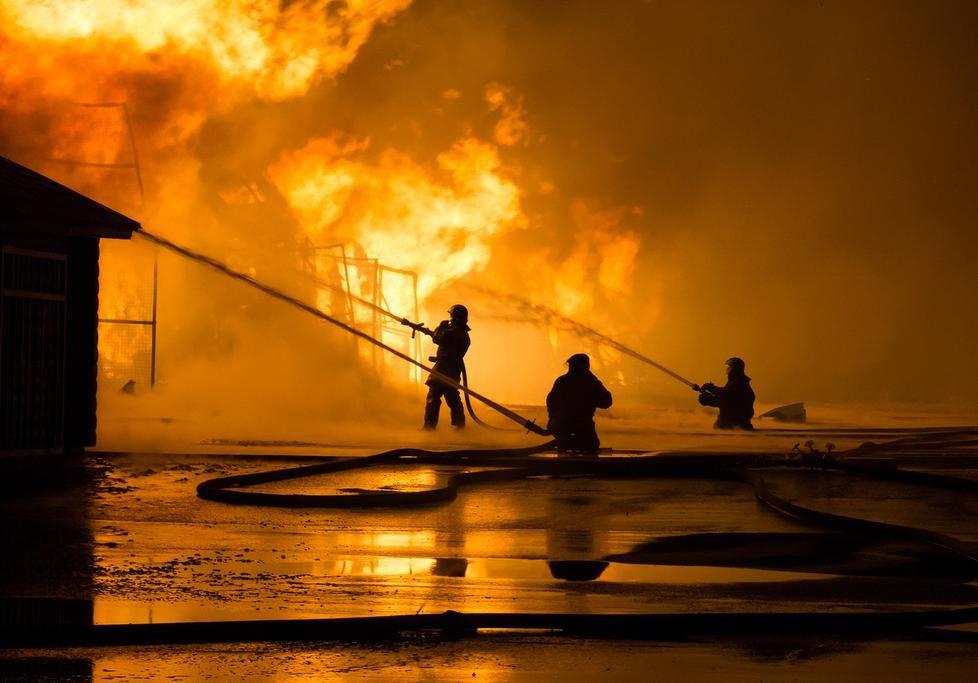 24/7 Emergency Services
Arrive quickly to any size disaster
Certified IICRC & IRI Technicians
Contact Us Now!